Warm Welcome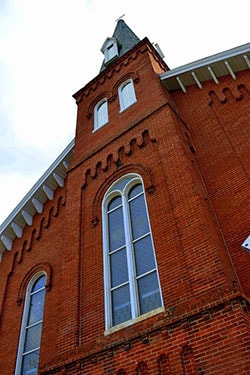 Worship Times
Winter 2019 (September 8 through June 7, 2020)
10:45 a.m. Worship and Children's Church
For Summer 2020 (June 14 through September 6)
10:00 a.m. Worship and Children's Church
Office Hours
Mon, Tues, and Thur., 9am – noon
(always subject to change)
Fellowship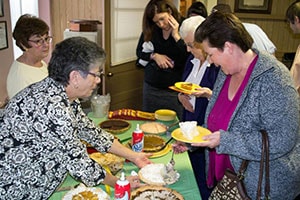 Once a month, usually the 3rd Sunday of the month. Plus any special occasions, such as Christmas Eve and Easter.
Nursery during Worship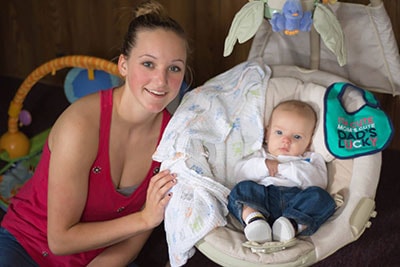 A nursery is provided during worship for children from newborns up to 6 years of age. Our Nursery is staffed by Maddi Hudgins, who is a life-long member of Trinity UCC. Maddi has been approved by the State of MD to work in childcare and works on a part-time basis at a daycare center owned by her mother, Jessica Larson, Cranberry Hill Learning Center. Her work experience along with her life experience of having younger siblings provide her with great credentials to staff the nursery at Trinity. Maddi is a senior at Manchester Valley High School and a second-year cosmetology student at the Carroll County Career and Tech Center.
The nursery is located in the rear of the Sunday School room, which is one level down from the sanctuary.
Trinity Times