Staff & Leadership
Pastor – Rev. Jessica M. Townsley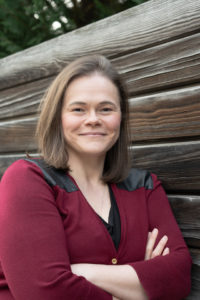 The Rev. Jessica M. Townsley is our settled pastor. She most recently served as UCC pastor of Mt. Tabor UCC and Lutheran Church in Rocky Ridge, MD (Jan 2021-May 2021) and Youth Minister at Grace UCC of Frederick (Aug 2018-May 2021). Prior to that, she was pastor of Mt. Pleasant Reformed UCC in Frederick (2017-2021), Grief Support Volunteer at COVID Grief Network (2020), Chaplain intern with Homewood at Frederick (2019), Minister of Communications at Faith UCC in Little Rock, AR (2015-2017), and digital minister at The Bridge UMC, Elizabethtown, PA (2008-2010). Pastor Jessica also serves on the Catoctin Association Council of the Central Atlantic Conference of the United Church of Christ in the role of member-at-large.
Pastor Jessica graduated with a Master of Divinity from Chicago Theological Seminary (May 2020) and Bachelor of the Arts degree in Psychology from Penn State University (Dec. 2010). In her former life, she worked as an operations manager, substitute teacher, and softball and lacrosse coach, among other assorted roles.
Pastor Jessica is a writer and communicator at heart. Her passion for building bridges between people prompted her to create, co-organize, and lead Grace UCC's First Interfaith Forum. Throughout her life, a love for all people has drawn her to connect across lines of difference, putting that passion to work in everything she does.
Though she grew up in Elizabethtown, PA, she has maintained roots in her birth state of Maryland all her life. Her most important role is as mom to two high-spirited sons, Weston and Isaac, who love to hike, ski, and create art and music. She is happily engaged to her partner of three years, Donna, a writer and editor currently residing in Plymouth, UK. In her spare time, Pastor Jessica loves writing, baking, watching movies, morning walks, and traveling, among many other things.
Secretary – Diane Aberts
Diane has lived in Carroll County most of her life. After graduating from North Carroll High School in 1967, she went to work for C & P Telephone Co., which became Bell Atlantic and finally Verizon when she retired in 2003. Diane came to work for Trinity in 2004. Diane has two beautiful daughters Shannon and Stacey and five awesome grandchildren.