Event Date: July, 26 2022
REGISTRATION NOW OPEN. SPACE IS LIMITED
All Attendees, teen helpers or volunteers need to register. Register online at – https://tuccmanchester.mycokesburyvbs.com
Paper registrations can be requested at trinityuccmanchester@comcast.netor trinitychristianeducation2727@gmail.com or calling the office 410-374-2727
Age 6 and up or those starting first grade in the fall through 8th grade. (Under 6 may attend with a parent chaperone )
Those in 9th grade and up can be teen helpers and get community service hours.
Teen Helpers Registration Form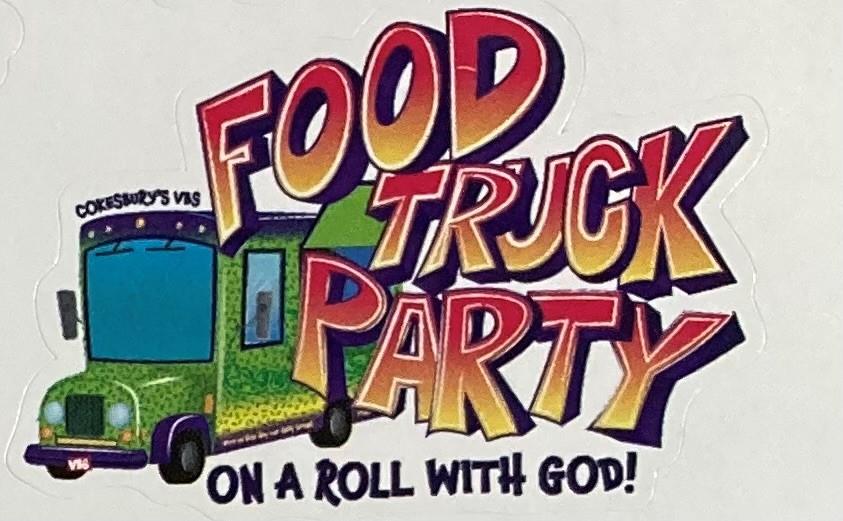 July 26,27 28 and finale with local Food Trucks on July 29. 6-8:30 pm.
Food truck Party invites children of all ages to get on a roll with God as a parade if Food trucks roll into their neighborhood for the summer's biggest party.
"At the center of the Food truck Party is a special truck called "On a Roll." Here kids (or chefs) will learn from the food trucks top Chef along with DJ cupcake about the Daily specials (daily learnings) which are lines from the well-loved prayer that teaches us to turn to God to meet our needs."
A donation of 25.00 will provide a t-shirt and CD for each participant along with all the fun and games and lessons from both the old and New Testament.
Volunteers for one or all four evenings are needed and appreciated.
For More information Contact Leslie at trinitychristianeducation2727@gmail.com