Worship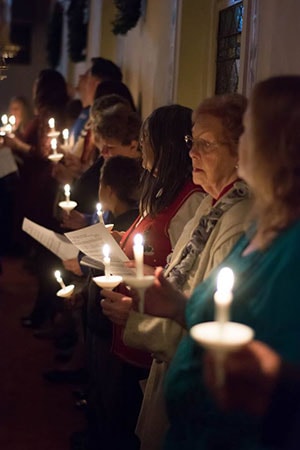 Worship at Trinity United Church of Christ is participative. Folks of all ages and interests have a hand in our worship. Although it's perfectly alright to sit back and observe. Most people choose to play some role – from reading or acting out the scriptures, to participating in our no-practice, impromptu Christmas pageant, to sharing a prayer concern, to ooh-ing and ah-ing over the babies when they are baptized, to preaching, lay members have opportunities to share the message for the day (including teen preacher, Logan Nave who is 15 years old). We're a little traditional, a little modern, a lot of welcoming, and a bit casual. We have something for everyone!
Pastor Suzanne Adele Schmidt's Sermons
Music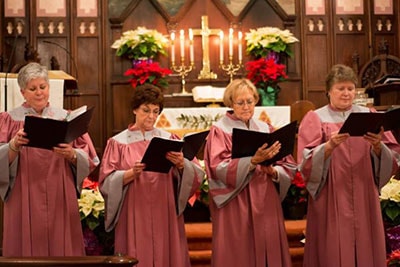 Like our worship, music is participative at Trinity Church. We program music from a variety of genres – from sacred classical, to jazz/Gospel, to country/bluegrass to contemporary pop. Likewise, we strive for variety in our congregational singing. While the beloved canonical hymns are dear to many of our hearts, contemporary hymns and praisesongs as well as the current Christian and Gospel radio charts can offer new ways to understand the Word and deepen our relationship with Christ.