Staff & Leadership
Pastor Suzanne Adele Schmidt
Trinity UCC bid farewell to Pastor Suzanne Adele Schmidt and her spouse Daniel Davis on January 7, 2018.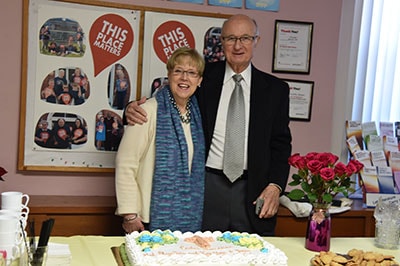 Her service of Farewell and Release marked five years of shared ministry to the church and the community of Manchester.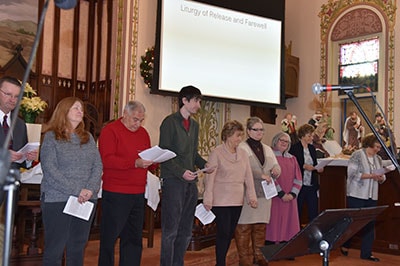 We have begun the process of searching for a designated pastor. In the meantime, we are blessed with a variety of guest pastors to serve us during this time of transition.
Watch for updates on our website.
Director of Music Ministry – Benjamin Starr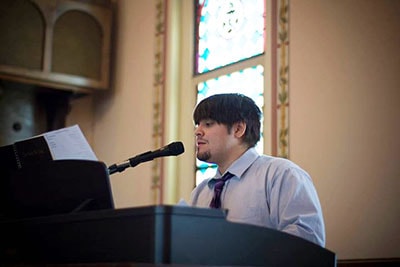 A native of Baltimore, Benjamin Starr was born in 1989. He graduated with a Bachelor of Arts in Music from Swarthmore College in 2011. After living in Philadelphia for a couple years, Ben returned home to Baltimore in 2013, and shortly thereafter began his work at Trinity. Trinity has seen Ben through a period of immense growth, spiritually, personally and professionally. Ben lives in Pikesville with his partner, Candice, and their children, Adriana and Mason.
What do you do here at Trinity?
I lead our congregation in music ministry.
Secretary – Diane Aberts
Diane has lived in Carroll County most of her life. After graduating from North Carrol High School in 1967, she went to work for C & P Telephone Co., which became Bell Atlantic and finally Verizon when she retired in 2003. Diane came to work for Trinity in 2004. Diane has two beautiful daughters Shannon and Stacey and five awesome grandchildren.